An immersive outdoor dance party is just one of the exciting activities for kids coming to Dunoon Burgh Hall's family fun day tomorrow (Saturday 31 July).
Unicorn Dance Party follows sparkling unicorns Melody and Luna who are looking for new pals, and they've heard there are some unicorns in our area.
They're throwing the best dance party ever, with easy-to-follow dance moves and the ultimate playlist of everyone's favourite tunes, from Katy Perry and Fred Astaire to Basement Jaxx and Queen.
Join them to shake your tails and move and groove to some 'rocking jams'.
The show takes place tomorrow (Saturday, July 31) at 11am with other performances at 1pm and 3pm.
The Unicorns, also known as performers Sarah Rose Graber and Ruxy Cantir, are coming to the end of a nationwide tour that has already seen them perform in locations such as Wick and Greenock thanks to funding from Creative Scotland.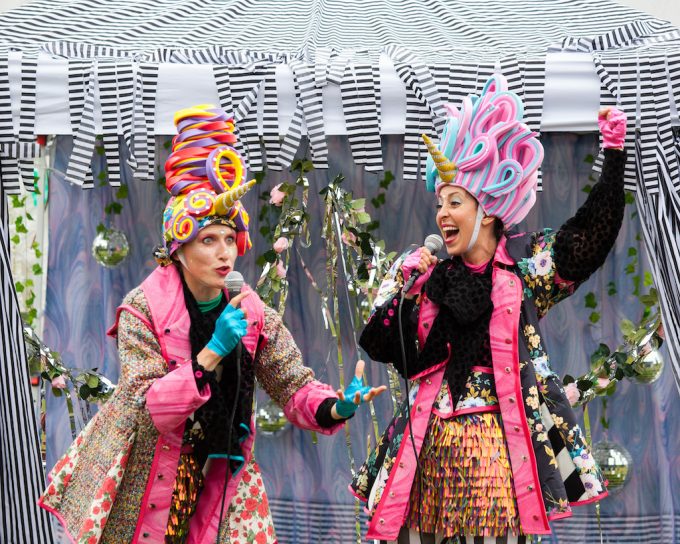 The show was first performed at the Edinburgh Fringe in 2018 by Sarah Rose Graber from Miami, Floria and Ruxy Cantir originally from Moldova.
The pair told this newspaper: "We love Dunoon, it's a beautiful place. We have performed before at the Burgh Hall and Dunoon Primary school. We also know a few people there. We can't wait to come back and bring this show to the audience.
"The team at the Burgh Hall are great, it's great to see so much energy and effort being put into bringing communities together. As artists, it's really exciting to see.
"Audiences so far have been taken with the show. It's for ages five plus but it's great for everyone in the family. We've had kids, grannies and grandpas all come along dressed up."
Families can book one of three ticket slots on each day, which will let them enjoy all the amazing activities on offer. Children's tickets are free.
To get your tickers, head to the Burgh Hall's website at dunoonburghhall.org.uk