KYLES ATHLETIC STALWART and newly appointed Scotland captain Roddy Macdonald says it's time for the eleven new faces in Garry Reid's Scotland squad to make their own history ahead of this weekend's shinty-hurling international at Páirc Esler, Newry.
Despite the efforts of Storm Babet, the new look national side will fly out to Northern Ireland tonight ahead of tomorrow's showpiece (Saturday, October 21) in County Down with a new-look side and it's one that MacDonald has the faith that can do the business.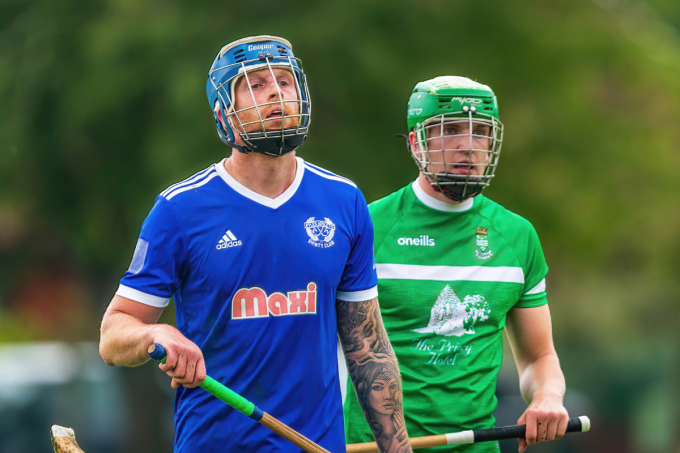 The recently announced skipper says that everyone in the squad has been selected on merit and that the new faces in the camp shouldn't be fazed by the teams that came before them as he challenged them to leave their own mark on the fixture.
He told this newspaper: "We've got 11 first caps, so it'll be a new experience for myself. I don't know a lot of these boys considering previous squads have usually been the same group with one or two added, this is brand new.
"These boys who are in the squad deserve to be there they've had great seasons. It's a totally new team, who must be buzzing to have the opportunity and absolutely – they've got a great chance to go and write their own history now next to the teams who came before them.
"We've got a lot of young, quick players in our side and the Kingussie boys are very good with the ball on the ground. They should all mix in very well.
"The last Ireland team we played was quite weak, there were no tier one players in the squad and that isn't the case this time, I believe there's six or seven this time around.
"Scotland have won the last three or four, but looking at their squad I think it's going to be really difficult and it's quite a new squad.
"But there's no reason why we can't go over there and give it a good go. I'm pretty confident that we can go and do it, we need to match them in the physical battle, in which we need to match them.
"If we can move the ball around quickly like I know we can, they'll find that difficult to deal with, so we need to use that to our advantage."
Macdonald admits that his call-up came as a shock after recommending two other players from a title chasing Kyles side that lie just three points off the top of the table with two games to go.
So when national team boss Garry Reid opened up the prospect of an inclusion for the centre – he admitted he jumped at the chance to represent his country once more without even thinking twice.
"I had been playing reasonably well this season, but I hadn't thought about the Scotland squad so Garry Reid got in touch asking about what players I'd have put forward from my club I thought that was it, just because I'm a part of the management team.
"I suggested Scott Macdonald, who's been outstanding for us and Andrew King, I thought they were two players who really deserved it as they'd been central to our turnaround.
"He then replied to me that he was considering me for a position, so it was quite a shock and I'm over the moon to be involved at the ripe old age of 35."
Hear more from Roddy about his call-up and captaincy in this week's Standard