ALMOST HALF a century of football in Dunoon is to be lost as Dunoon Amateurs' future hangs in the balance.
This newspaper revealed a fortnight ago that the club were scrambling to put a team together ahead of the dawn of a new season amid a fresh appeal for new blood to carry on the club's history.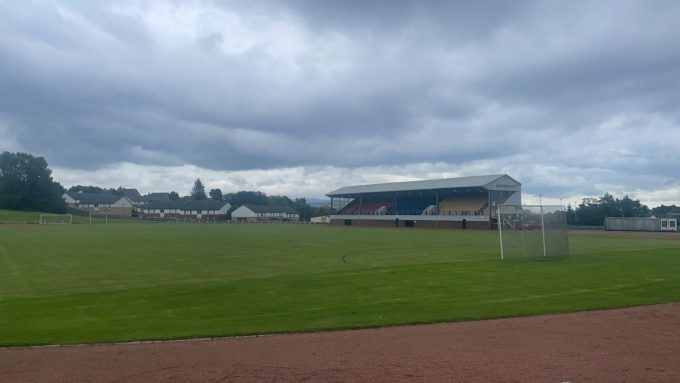 But it has now been confirmed that the situation is far worse than originally feared as 'the Ams' confirmed today (Wednesday July 2) on social media that the club will now fold with immediate effect.
The move now means that there will be no grassroots pathway for mainstream sport in Dunoon, with the likes of Shinty and Cricket clubs amalgamating with those elsewhere across Cowal and Bute. 
A source close to the club told this newspaper that there had been an overriding feeling that the Ams wouldn't be able to fulfill a fixture list this year due to a lack of numbers. 
The club haven't been able to fulfill any of their pre-season friendlies and weren't listed in the newly formed Caledonian Amateur Football League due to kick off this weekend (Saturday, August 5).
Despite numerous pleas on social media for new players,  calls have gone unanswered – leaving the club's committee with no choice but to withdraw from all playing duties this season, just days before the season was due to begin.
A radical change has seen the club have around 30 committed bodies to not even being able to field a starting eleven in a matter of weeks.
Club Secretary Brendan Mcilkenny told this newspaper that after the best part of ten years playing for 'the Ams', he can't believe that it's came down to telling the very few remaining committed bodies that any hopes of continuing their footballing journey lie elsewhere.
The social media post confirming the decision sparked mass reaction from Dunoon residents and has even spread over the water to Greenock ,where an offer has been made to try and help out any players left in the lurch
The reply read: "If any of the boys left over are looking for a team, I still speak to the manager at Inverclyde Ams based in Greenock, who has said he would have you over."
Read what the club secretary has to say in this week's Standard.