Dunoon Grammar School has been named in

the top ten shortlist for World's Best School Prize for Community Collaboration, and is now one step closer to a £39,865.50 ($

50,000)

 

prize.
The five World's Best School Prizes, founded by T4 Education in partnership with Accenture, American Express, Yayasan Hasanah, Templeton World Charity Foundation, and the Lemann Foundation, celebrate schools everywhere for the pivotal role they play in developing the next generation of learners and for their enormous contribution to society's progress especially in the wake of Covid-19. 
Vikas Pota, Founder of T4 Education and the World's Best School Prizes, said: "We have launched the World's Best School Prizes as a grassroots solution to help build the systemic change needed. By telling the stories of inspirational schools that are transforming the lives of their students and making a real difference to their communities, schools can share their best practices and have their voices heard at the top table to help transform education. 
"I want to congratulate Dunoon Grammar School for making the Top 10 shortlists for the inaugural World's Best School Prizes. Educators all over the world will now be able to learn from the example of this outstanding Scottish school."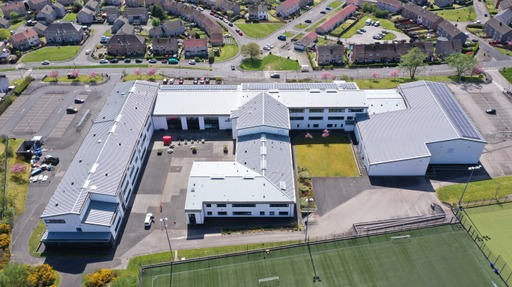 DGS has been recognised for using its skill-based courses to turn around the fortunes of its predominantly rural local area, which has seen young people facing a lack of opportunities. 
The top three finalists for each of the five World's Best School Prizes – for Community Collaboration, Environmental Action, Innovation, Overcoming Adversity, and Supporting Healthy Lives – will be announced later this year.  
Reaction in this weeks Dunoon Observer and Argyllshire Standard.