Two community groups from Cowal, have been recognised by environmental charity, Keep Scotland Beautiful, at a virtual Beautiful Scotland celebration and award ceremony held last night (September 23).
Inspiring Innellan has been given a gold classification, while Scenic Sandbank was awarded silver.
Almost 50 entrants, from 17 local authority areas, were congratulated for their efforts to support and enhance their local communities, for the climate and for nature, at the online event.
Many community cleaning and greening activities were curtailed during the pandemic and a team of 14 volunteer judges were delighted to visit some of the inspiring groups across Scotland this summer after missing the judging tour in 2020.
This year, entrants were offered the opportunity to take part in either a judged or a non-judged category. Both entrants from Argyll & Bute entered the judged category.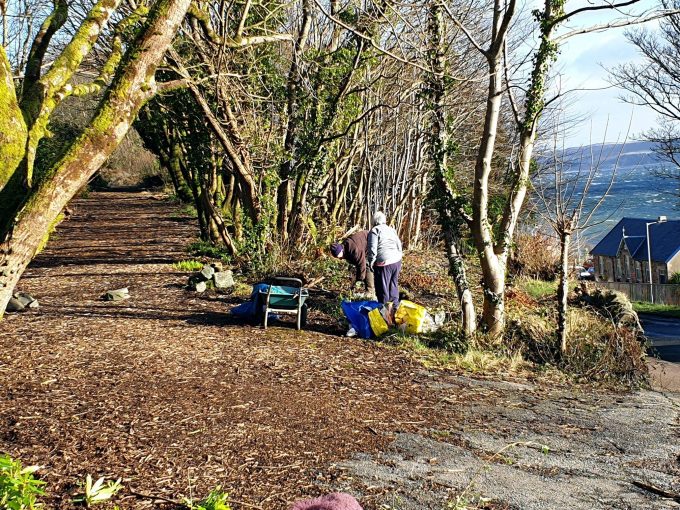 Run by the charity in partnership with the Royal Horticultural Society (RHS), the initiative provides the opportunity for volunteers and groups to gain recognition for their efforts to protect and enhance their local places.
All competition entrants developed new ways of ensuring that the places they care about were looked after under the three pillars of community participation, environmental responsibility and gardening/horticultural achievement.
Barry Fisher, Chief Executive of Keep Scotland Beautiful said: "We're in a climate and nature emergency, but we know that communities across Scotland have been working tirelessly to protect and enhance their neighbourhoods, reconnecting with the environment and their communities despite the challenges lockdowns have posed.
"Beautiful Scotland provides us with such a wonderful opportunity to recognise all the voluntary work being done, and to celebrate with, and thank everyone who is keeping Scotland beautiful."
"I'd like to thank the entrants from Argyll & Bute for all they do, and I'd encourage others to get involved next year and tap into the network which offers a wealth of support."
More reaction in next week's edition of the Dunoon Observer.